Upgrade to QWIQR Premium for Teams. Everyone can give better feedback.
From as little as £0.10 per user per month.*
QWIQR Premium for Teams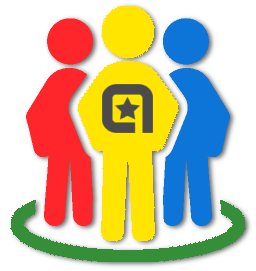 Audio feedback
Photo feedback
Text feedback
Weblinks feedback
Conversations.
Video feedback
Edit feedback after publishing
Tag your feedback and track when it is scanned
Reprint published feedback
Reuse feedback with other students
Feedback available forever***
Select team size
Whole School
Up to 200 users
Department
Up to 10 users
Select subscription
Annual Subscription
[[annual_monthly_price]] per month
[[annual_billed_price]] [[currency]] billed annually
Monthly Subscription
[[monthly_monthly_price]] per month
[[monthly_billed_price]] [[currency]] billed monthly
To sign up for QWIQR Premium for Teams, you first need to create a free account.
Schools that wish to subscribe for an annual plan can, alternatively, pay by BACS or cheque. If you would like to do this please email admin@qwiqr.co.uk and include the name of your school, address and the size of your required team.
* Terms and conditions apply.
** All team users must have an email address with the same domain name as the primary subscriber.
*** While you remain a Premium for teams subscriber.